825 Falmouth Road, Hyannis, MA. 02601
Senior Services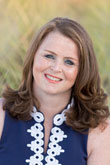 Director:
Madeline Noonan
Over the years, the Division has been an advocate for seniors in Barnstable. From transportation to housing to health care and adult day care, the Senior Service Division has been an outspoken voice for the needs of Barnstable's seniors. The Senior Center is a place of many opportunities, where services support positive aging and a high quality of life for seniors, where educational, recreational & fitness programs enrich the lives of elders & the community.

Senior Center Information
Videos
2017 - The Compass
2016 - The Compass
2015 - The Compass
2014 - The Compass
2014 - Last Sunset
Contact
Director
Madeline Noonan
P 508-862-4750
F 508-790-6352
8:30a.m. to 4:30 p.m.

Silver Express
Call for a ride: 508-862-4752